As we all know, Nollywood has emerged from what it used to be-an industru for Nigerians, by Nigerians and of Nigerians- that was mostly full of shiit. To what it is now- an industry filled with (West) Africans, by (West) Africans and for (West Africans)
Back in the day, we had eye candies like Ramsey Noah, Chidi Mokeme, Saint Obi, Desmond Elliot, RMD, Muna Obiekwe, Zack Orji, Nonso Diobi, Charles Okafor, Emeka Enyiocha and Emeka Ike to mention a few, who got women swooning and itching for a new release.
Well suffice it to say, most of thode fuys gave retired and given way to a new set of actors. Classier, sexier, and more suave who are heating up the screens with smoldering performances. With no further ado, here are 15 of the guys who have made the New Nollywood worth watching
15 Michael Godson: aka Mr. Ini Edo . He made his debut barely 3 years aho, but Mr. Godson who shares certain similarities with Mike Ezeuronye and plays somewhat the same roles as him has quickly become a fan favorite evident from the amount of movies he's featured in since then, hammering on the fact that it pays to be a yellow paw-paw in the industry
14) Tope Tedela: We first saw him in Wale Adenuga's superstory, just before he won the Most Promising Male award at the 2014 AMVCA's. Tope is an amazing actor with not just captivating skills, but looks as well. We look dorward to seeing more of him in coming movies
13) Shawn Faqua: I first saw this fellow in Lagos Cougar's where he played Monalisa's son (he should have played her lover though
)…even as the 'boy' he played, he still looked yummy…interestingly enough, many think he was better suited to play her love interest
12) Gabriel Afolayan: Although he's far from new to the industry, having been a regular in Yoruba movies, cinema-goers are still getting their feel of him, and boy is he a great addition. There's just something abouth the way he speaks and carries himself that makes him look so mature, but fun….and he is one great eyecandy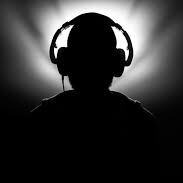 11) Ben Lugo Touitou: One of a good number of 'mulattos' that would make this list. Ben Touitou is one new fave the ladies are coming to love- and it doesn't hurt that he acts pretty well also (especially the roles of 'loverboy'  The half-Israeli and half-Nigerian cutie has graced us with his presence in movies like Lagos Cougars and Desperate Housegirls (my best movie from him) and looks forward to showing off his Igbo in an epic Igbo movie
10) Ramsey Noah: This mulatto refuses to retire, Ramsey has been on our screens long before most of the guys on this list even wrote their first common entrance and we refuse to tire of him cuz he's STILL GOT IT..(Forget he's balding )…Ramsey still heats up our screen with his enthralling acting, his wonderful eloquence and his classy looks
9) Gideon Okeke: From Big Brother Nigeria, to Tinsel and now lead actor in cinema-bound movies. Showbiz has been kind to Gideon Okeke and the ladies
…it's not so much his bad boy aura that gets to us, but also his deep baritone…although Gideon has been repeatedly accused of not being able to shed the Phillip Ade-Williams personae while playing other characters, he still gets roles in big budget movies because he's great market


10) Jim Iyke: our own bad boy extraordinaire, doing it like no other since the time of David. Jim Iyke may not be a constant in the movie world anymore due to the huge success of his reality show, he always gives us a great account of himself whenever he shows up. We all still love him with his fake yankee accent and all and he remains a good reason to see any movie
7) Joseph Benjamin: There's just something about this guy, from his looks to his voice and carriahe that makes us think of French wine and Frank Sinatra, he's just IT. A suave, gentleman to the hilt and after seeing him in movies like Tango With Me, we can't help but want to snatch him from the Project Fame stage
6) Bryan Okwara: Mr Nigeria toh bad. God was grinning when this dude was being created, he's all things hot and NBC-ban-worthy
5) Alex Ekubo: our own Johnny boy, bless Uti for introducing us to Alex, what would movies be without his quirky attitude? From Weekend Getaway to Lagos Cougars, Johnny shows he has some clowny under all of that sexy and surely provides the comic relief in most movies he features as well as a lil playboy lines
4) Michel Majid: I used to think this guy was crazy. He seemed like a child who had drank too many bottles of coke with a dash of weed…but those were the roles he got. He's arguably one of the best actors in the industry and was even touted to unseat Ramsey as the loverboy, but Majid has proven to be more than just a pretty face with one role….but we all still love it when Majid is in love, gives us the 'aww' moments
3) Blossom Chukwujekwu: Blossom is quite androgynous in nature. He has something of a feminine face and an imposing, masculine build….once you get past the name that reminds you of the eldest of the Powerpuff girls, you'll come to appreciate the man that is Blossom and his strength. Having shown his versatility from acting as an abuser in 'Knocking On Heaven's Door'..to a somewhat unserious actor who falls in love in 'Flower Girl' and then a caring, philantropic goctor in 'Forgetting June'…we want more Blossom on our screens
2) Chris Attoh: Father, Bless Ghana for they finally got it right. Chris is all that is sinfully sexy, captivatingly classy, and hopelessly handsome. We bless the gods for providing this wonderful specimen of man that keeps us glued to our screens with his Oscar-worthy acting and chiselled features. With a myriad of roles and a sizeable portfolio, Chris has the talent to storm Hollywood.
1) OC Ukeje: *drum roll*….and the number one heart-throb is the one and only, AMBO Golden Boy, The James Bond of Nigeria, our very own Marlboro man…OC Ukeje. His acting is as flawless as his looks and charm, his expressions say 'come get it bae'…whether he's a hustler, a man torn between two ladies, a man with dreams and obstructions, a smart ass detective, an activist, or even a waka pass, OC is every producer's moneybag and every girl's dream…too bad he's taken. We will have to settle for seeing him on our screens, we wouldn't have him anywhere else.