Who is Ivan Ssemwanga?
Ivan Ssemwanga went down South in 2002 with the help of his cousin Kyeyune aka Cheune who is on the record for loving posh rides and settled in an area with so many Sangoma's. He must have gotten overwhelmed with the seer business that he was left with no choice but to join them. He is referred to as Shaba Wa Shaba 9 while with his peers in South Africa.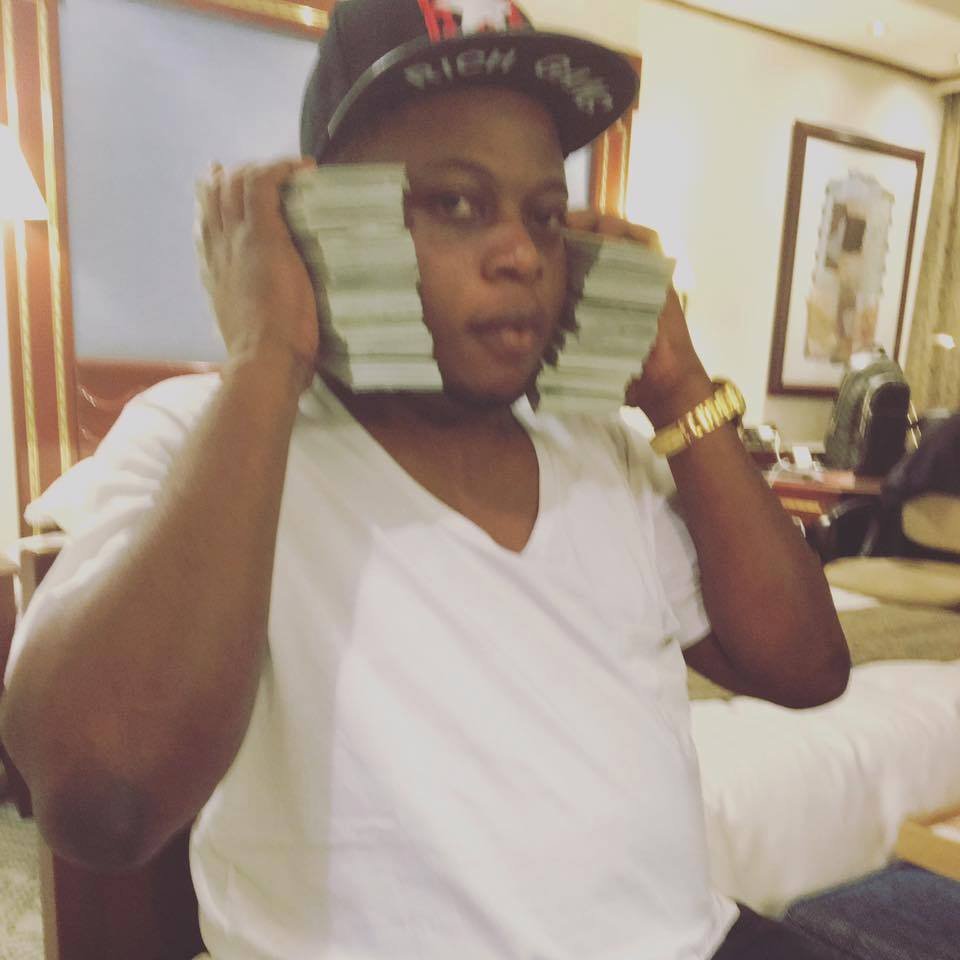 Ivan Ssemwanga, is a man who has made his name in a very short time. He used to live in Kayunga back in the 90's before he came to Kampala for O and A level studies.
In Kampala, he went to Central Academy where he became a head prefect and started building his profile. At around the same time, Ivan met a young lady called Jane with whom he fell in love with. The same lady was in love with another man called Muwonge who would later become Ivan's salvation.
Muwonge, according to our source, had made a lot of money in South Africa from pretending to be a traditional healer who could solve people's problems. When Ivan found out, he begged him to take him to South Africa so that he can start a new life.
Muwonge's only condition for Ivan was that he had to get his way around internal affairs and clear his documents. This he did and unfortunately got robbed as he almost got into South Africa. He picked himself up at this point and pushed on.
We are told that when Ivan got in South Africa, he joined Muwonge in his business of healing and selling herbs only to realize that he could do better than him. He opened up his own shrine with the help of another Ugandan traditional healer called Kaganda.
He then gained some popularity before getting a mammoth of customers who came for all sorts of solutions to their social, economic and political problems.
His biggest break was when one of the top politicians brought him an epileptic relative to heal. Ivan immediately contacted his Ugandan buddies who got him medicine that healed the epilepsy.
From this trade, our source tells us that Ivan's shrine became popular by the day making him more money than he could have ever imagined.
On realizing the success of his business, he decided to venture into education services. Ivan set up Brooklyn Colleges which has 6 branches spread across Durban, Pretoria and Jo'Burg specializing in IT, Mining and Policing services among others.
In Uganda, he is constructing a hotel on Sir Apollo Kagwa, has several houses in Bunga, Munyonyo, Mutungo and unconfirmed reports have it that a hotel in Mukono is in the offing. A combination of all those projects leaves him with over Shs700m in profits per month.
He has two posh houses in Sandton and Pretoria, spent over a billion on his introduction ceremony to Zari last year but mid this year, Zari quit her marital home under the guise of domestic violence.
Ivan trailed her for sometime but to his surprise, Zari was having a ball with toyboy Isaac Lugudde. This has raised concerns with what is so magical with broke basketballer Isaac Lugudde.
CREDIT: BigEyeUg Team